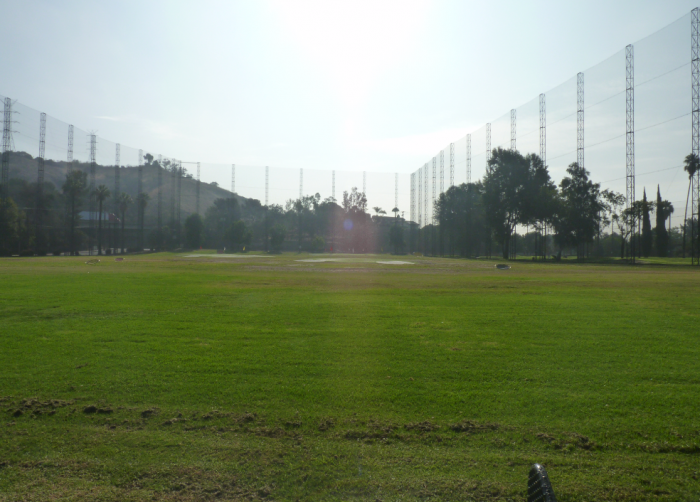 200 W. Dawson Ave
Glendora, CA 91740
(626) 335-7565
Hours: 7am-10pm
Small bucket (60 balls): $6
Large bucket (115 balls): $8
Jumbo bucket (225 balls): $14
This driving range and practice facility is located in the Glen Oaks Golf & Learning Center complex, just off the 210 freeway in Glendora. There is also a par 3, 9 hole golf course located at this site. Ample off-street parking is available across the street from the golf complex.
I initially came here to play on the course but was surprised at how nice the practice areas were. You have to walk past the driving range in order to get to the 1st tee. The driving range is nice and large. I would estimate about 30 stalls. Each stall has the yardages listed on a sign which is nice. There are plenty of targets to hit at, including greens. The website says the range is 250 yards, but there is a sign on the back fence saying 225 yards. The range runs west to east. So if you are planing on practicing early in the morning, take a hat. As the sun will be rising and will be directly in your eyes when hitting.
The condition is superb. The range grass is very nicely cut and the greens look just like the ones out on the course. The stalls are nice and clean as is the whole practice area. You hit off mats, which is the norm at pretty much every public facility. The mats look in really nice shape, not worn. Plastic tees are spread throughout the stalls, so I presume they are provided for free.
The balls look to be above average. Not as good as somewhere like DeBell, but they are nevertheless acceptable. There is a giant "ball pit". You basically take your bucket after you pay and fill it up yourself.
In addition to the range there is a nice chipping area and a putting green. Both are in very nice condition. The putting green did look a little on the small side, but it works. Prices are about average and they offer range punch cards for those you want to practice on a regular basis. I must say that this is one of the nicest driving ranges and practice centers which I have seen on my travels in the whole Los Angeles area. If you live in the local area I highly recommend practicing at Glen Oaks.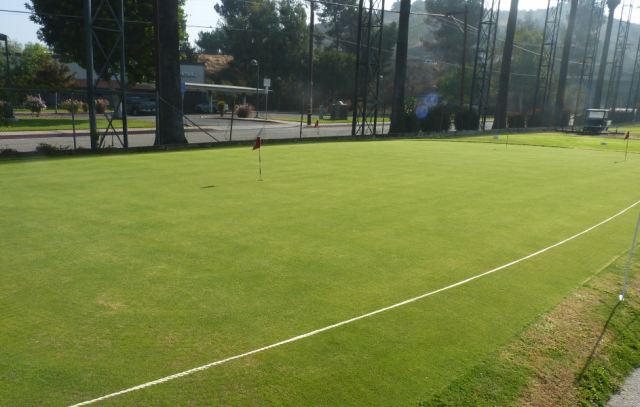 Putting green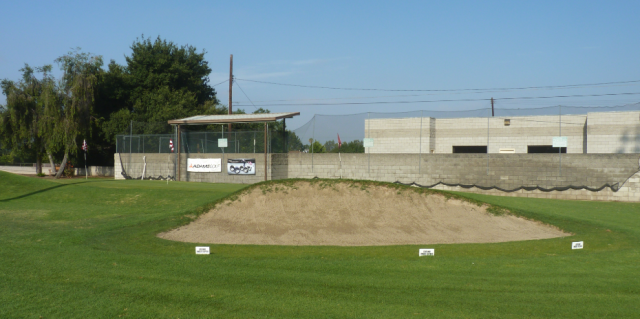 Chipping area