6900 W. Manchester Avenue
Los Angeles, CA 90045
(310) 649-9173
18 holes (par 64)
Yardage: 4,339 yards
Hours: 6am to 10pm, 7 days a week
Green fees: $23, $29 on weekends and holidays
Westchester is a long 18 hole executive golf course and located just 2 miles from LAX airport. It is a busy golf course and known for night golf. The course is fully lit and gets a lot of people who play after work in the evenings – as the course does not close until 10pm. Along with the golf course there is a nice driving range which is in good shape. However the driving range is also very busy. Even at off-peak times you may have issues finding an available stall.
The course was renovated in 2010 to add 3 new holes on the back 9 with different design and greens than the front 9, and includes 8 par 4's and a new par 5. The new holes include a 515-yard par 5, a difficult par 3, and a challenging par 4 – all heavily defended by numerous bunkers
The rates above are published rates. However heavily discounted rates for off-peak times can be found on websites such as www.golfzing and www.golfnow.com. I have seen rates as low as $12 for 18 holes. I paid $23.50 with booking fees and that included the electric cart.
The course had an interesting design. It is almost the same length as Vista Valencia, but seemed a lot easier and less challenging to play. Overall it is a relatively straightforward course. There are only a few bunkers on the front nine, however there are a lot more on the back nine. From the pics I saw before playing here I was expecting a lot more water. However water really only comes into play on hole 2. Hole 2 is a par 4 with a green located behind a pond. Other holes to note are 12 and 13, which run parallel with the LAX runway and hole 15 which is a long 515 yard, par 5; which dog-legs to the left.
Despite the constant aircraft noise, I enjoyed playing at Westchester. The holes varied in length and you get the opportunity to use every club in the bag. The greens are nice and large. They run at a good speed and a lot slower than Vista Valencia, which makes putting less of a challenge. The course itself is in above-average shape. The condition is good, however in general the grass is a little brown and under-watered. The greens are also in nice condition with few pitch-marks. I found the electric carts a little old. Other courses in the area have slightly newer carts. This course is accessible by cart or walking, depending on your preference. When I was out I would say about 60% of players were walking, 40% using carts.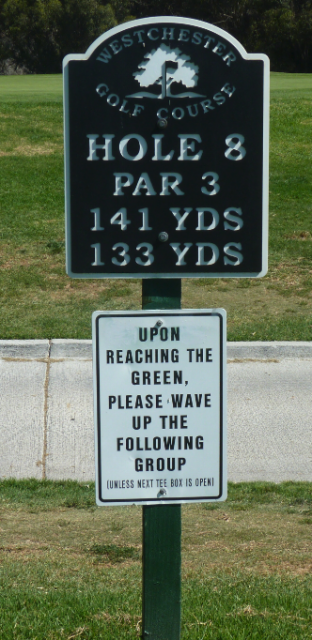 Although this course is nice, it is busy. Like Penmar it is located in a high-density populated area. As a result my overall mark for the course reflects this. Off peak you should allocate about 3.5 hours to play a round. Weekends and on-peak expect to spent 5 hours.
Richie says… "Fun course to play. I enjoyed playing here, but will hesitate to return due its popularity. Parking can be tough at peak times also. Overall one of the better courses in the West LA area. Although not quite up to par with the likes of Scholl Canyon and Vista Valencia."
Hole by Hole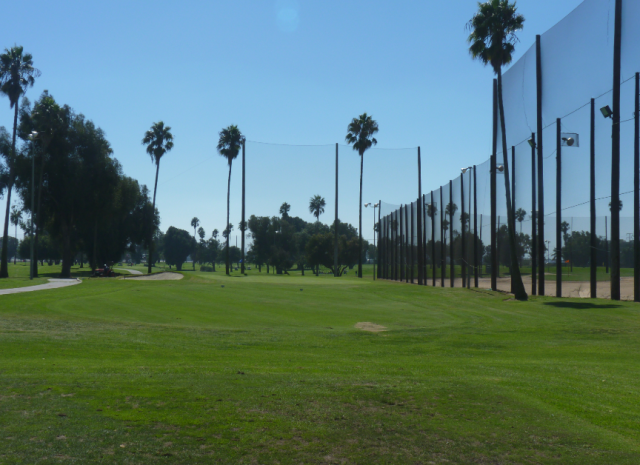 Hole 1 – 108 yards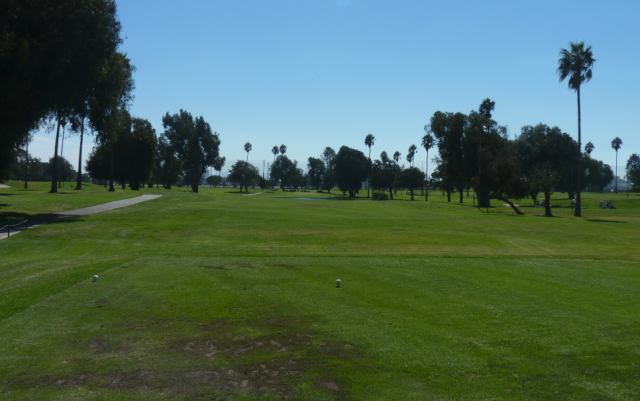 Hole 2 – 317 yards (par 4)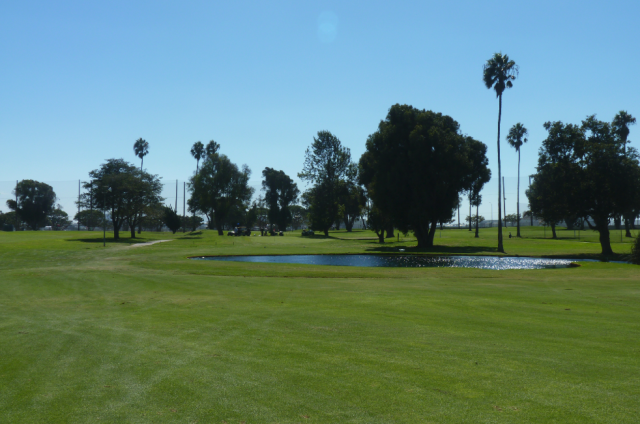 Hole 2 – 2nd shot (100 yards out)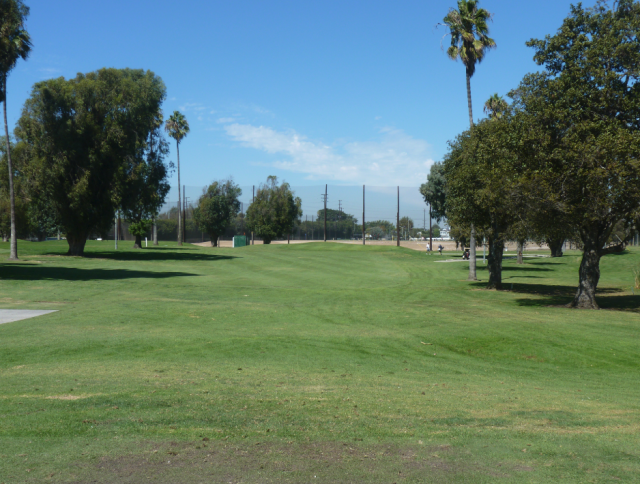 Hole 3 – 176 yards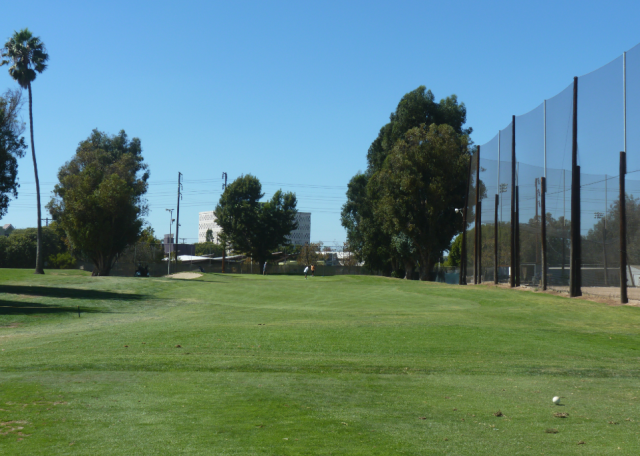 Hole 4 – 145 yards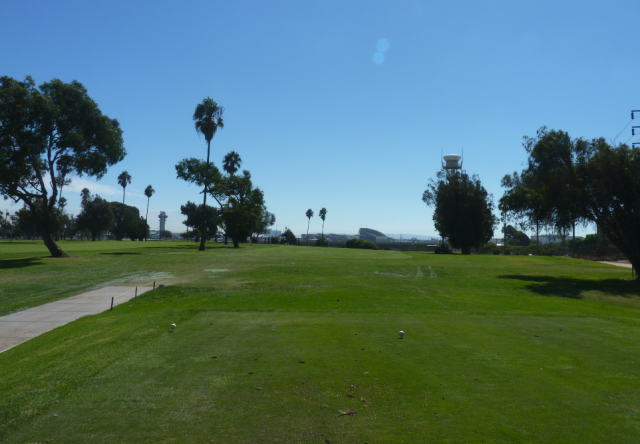 Hole 5 – 267 yards (par 4)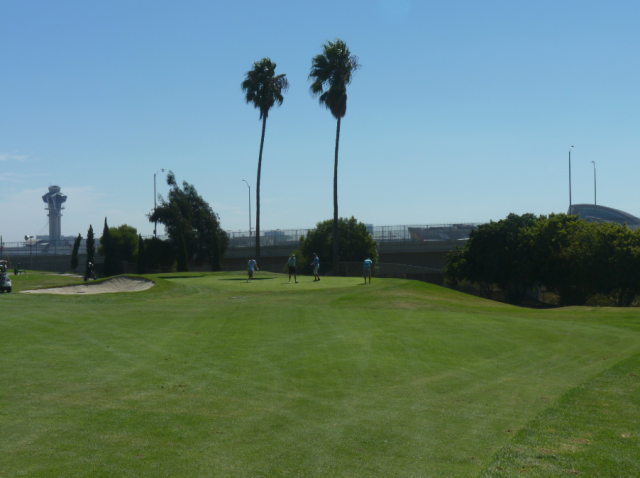 Hole 5 – 2nd shot (75 yards out)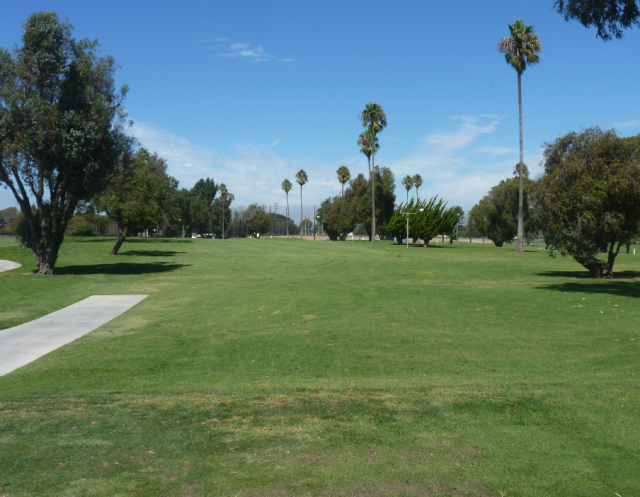 Hole 6 – 287 yards (par 4)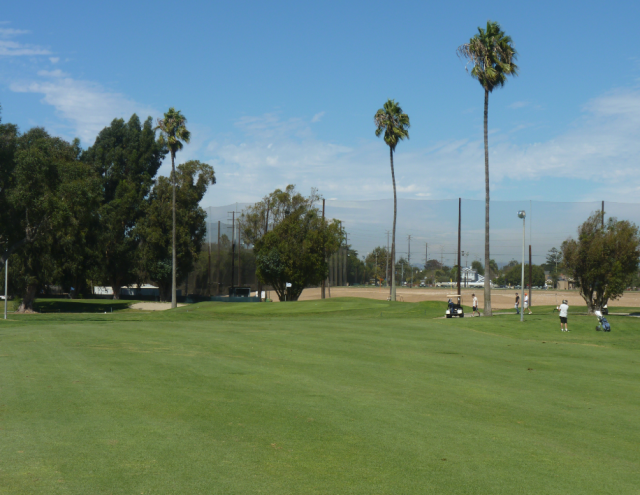 Hole 6 – 2nd shot (100 yards out)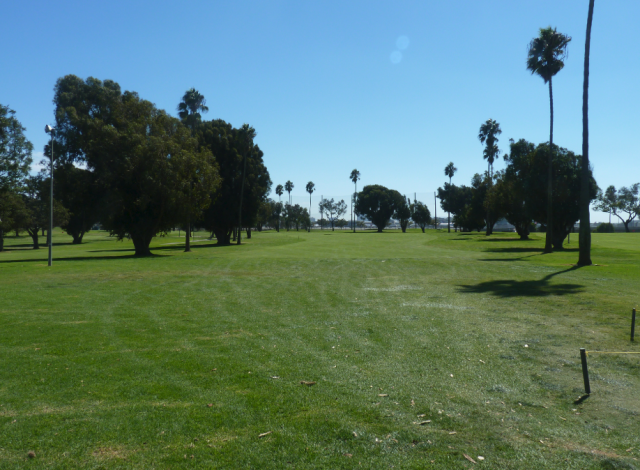 Hole 7 – 286 yards (par 4)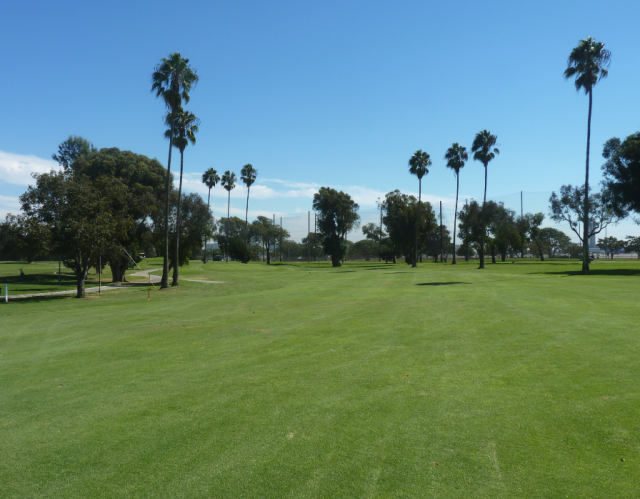 Hole 7 – 2nd shot (140 yards out)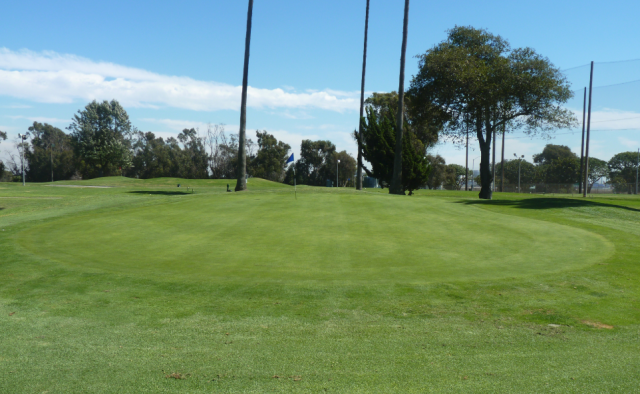 Hole 7 – green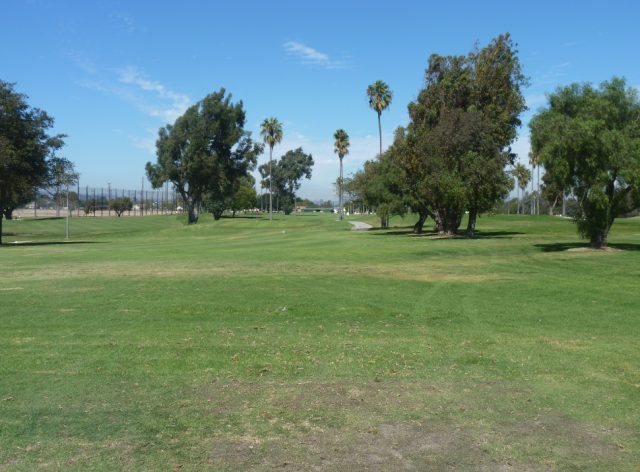 Hole 8 – 141 yards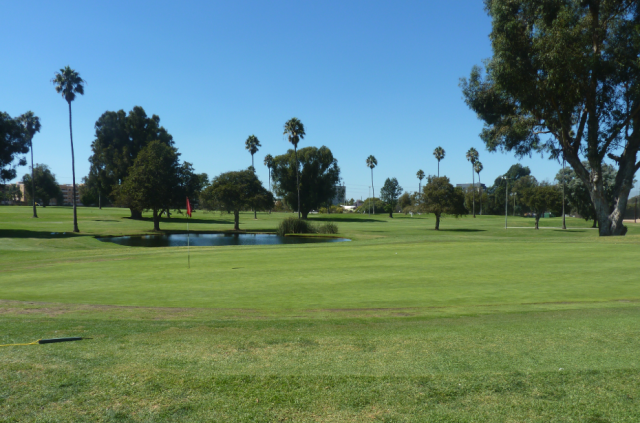 Hole 8 – green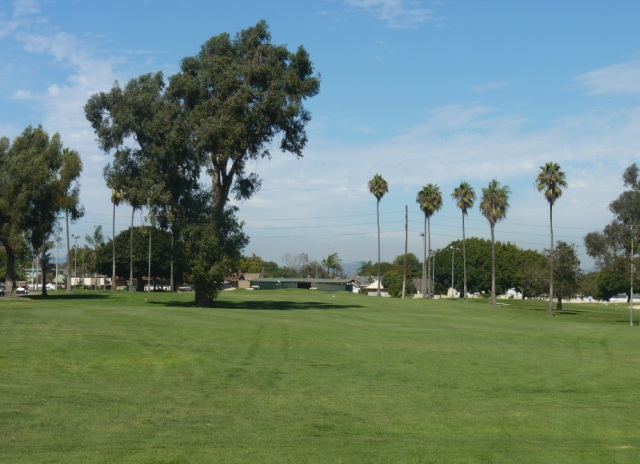 Hole 9 – 336 yards (par 4)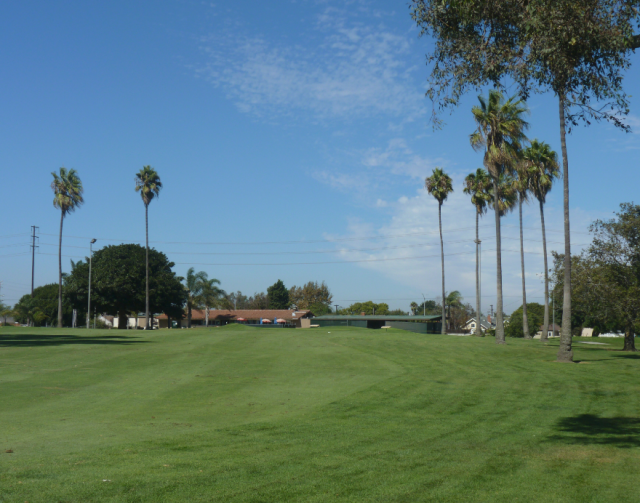 Hole 9 – 2nd shot (150 yards out)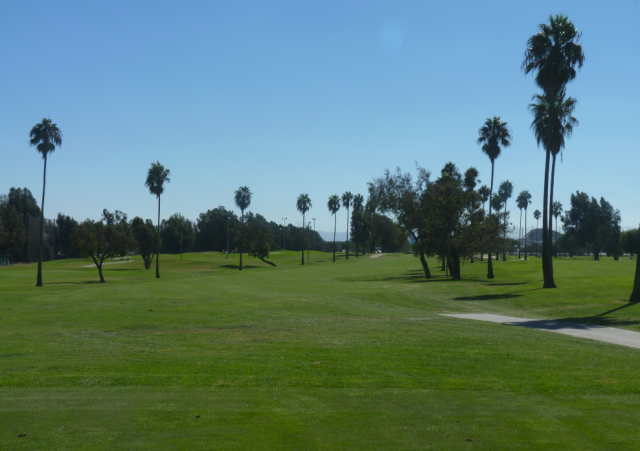 Hole 10 – 340 yards (par 4)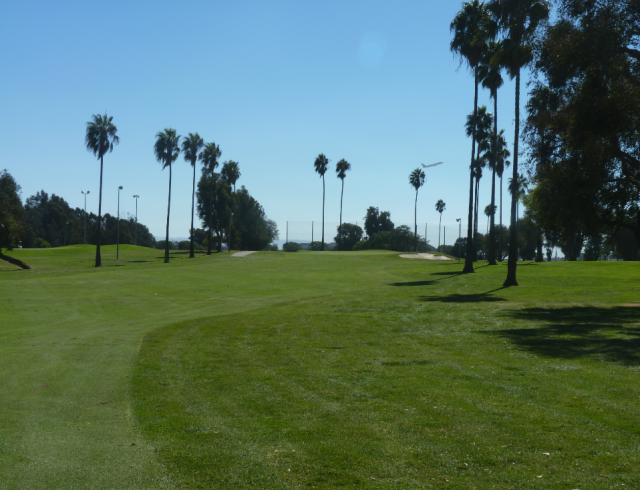 Hole 10 – 2nd shot (150 yards out)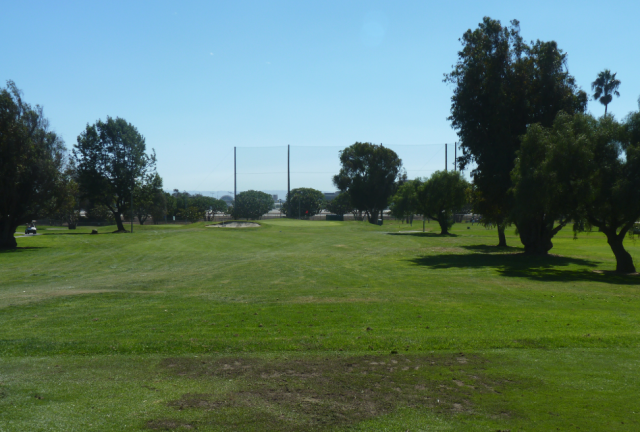 Hole 11 – 160 yards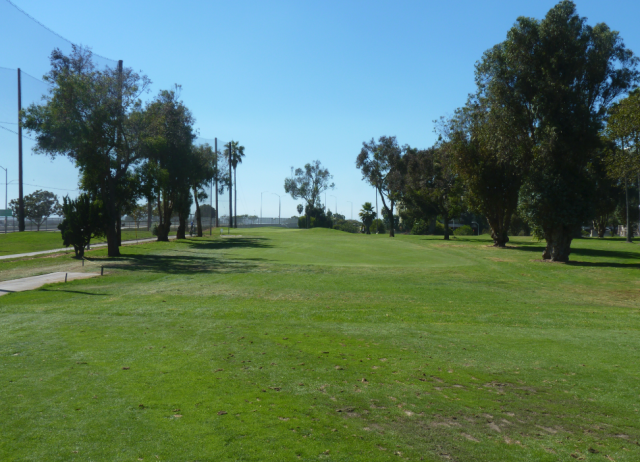 Hole 12 – 148 yards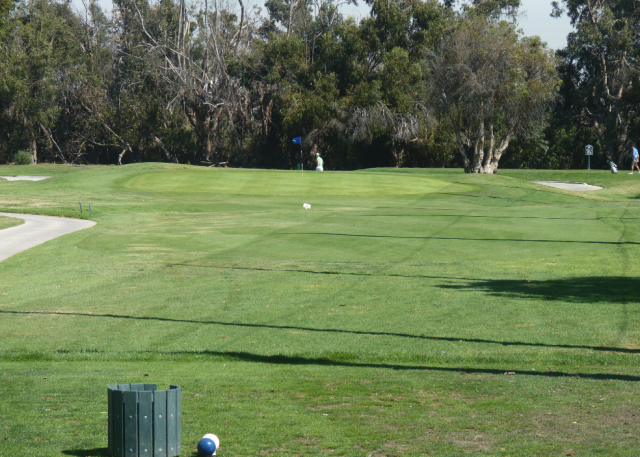 Hole 13 – 148 yards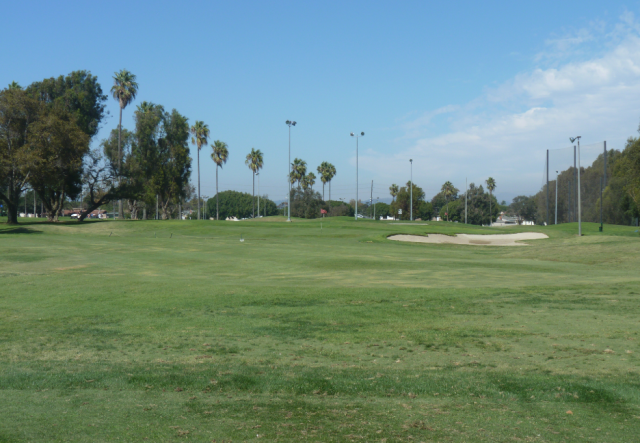 Hole 14 – 150 yards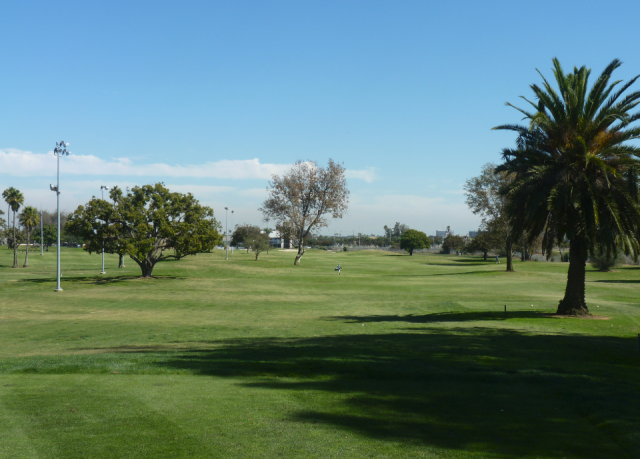 Hole 15 – 515 yards (par 5)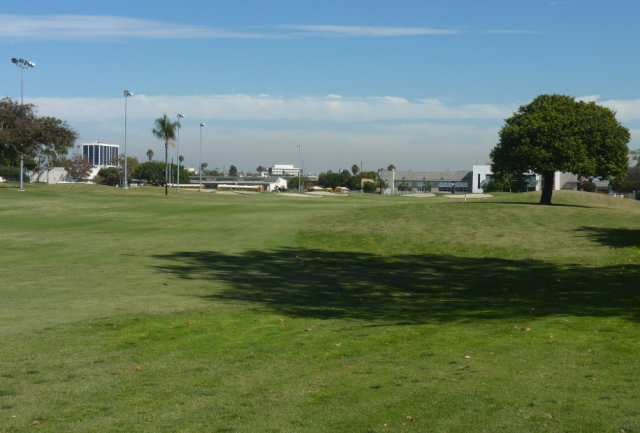 Hole 15 – 2nd shot (250 yards out)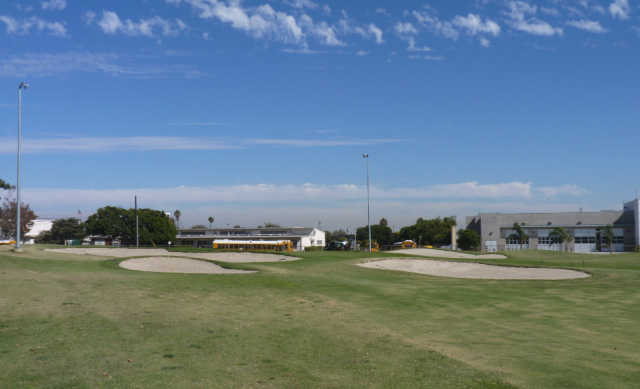 Hole 15 – green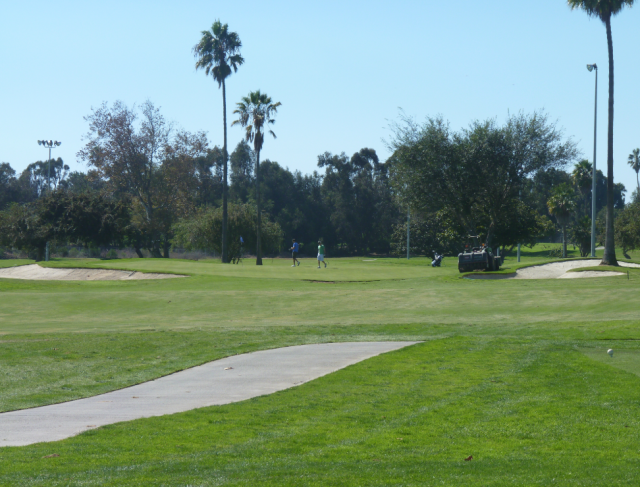 Hole 16 – 160 yards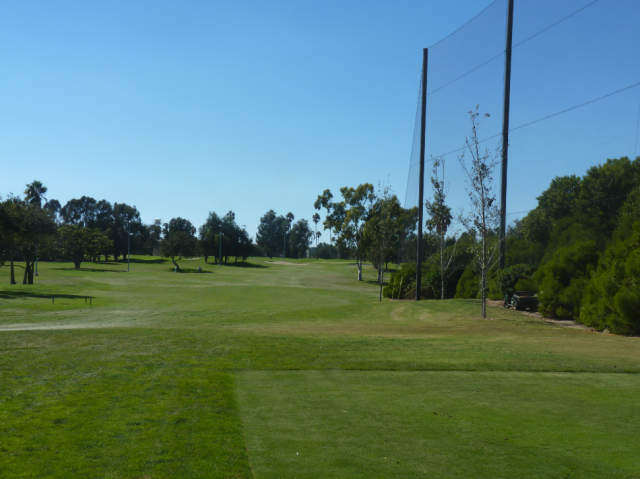 Hole 17 – 355 yards (par 4)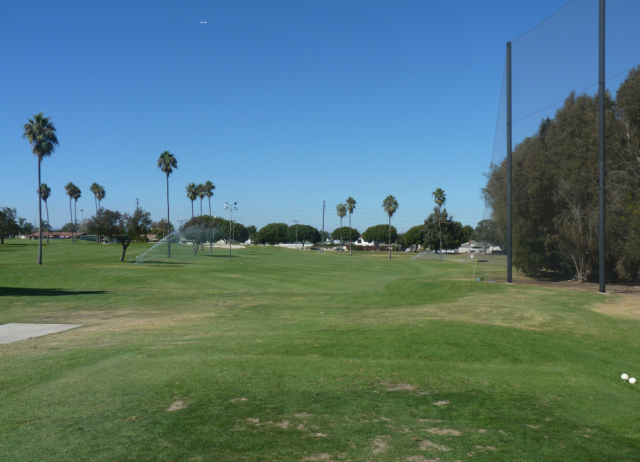 Hole 18 – 300 yards (par 4)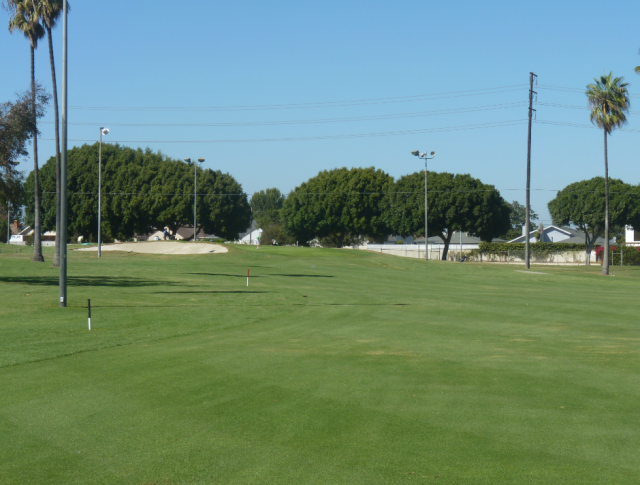 Hole 18 – 2nd shot (150 yards out)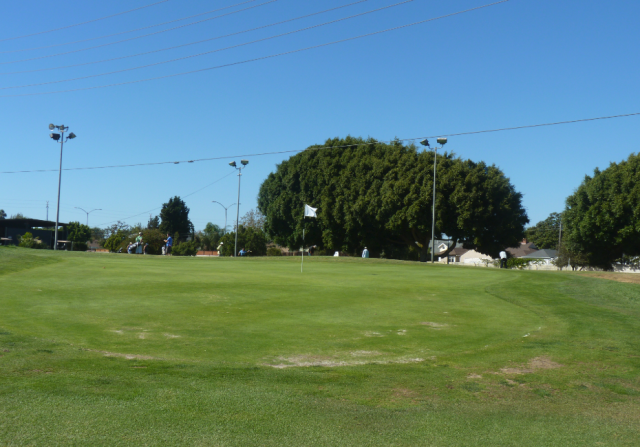 Hole 18 – green