5600 Orangewood Ave
Cypress, CA 90630
(714) 889-1576
9 holes (par 31)
Yardage: 2,020 yards
Hours: sunrise to sunset, 7 days a week
Green fees: $21 Monday to Thursday, $27 Friday to Sunday (military personnel play at heavily discounted rates)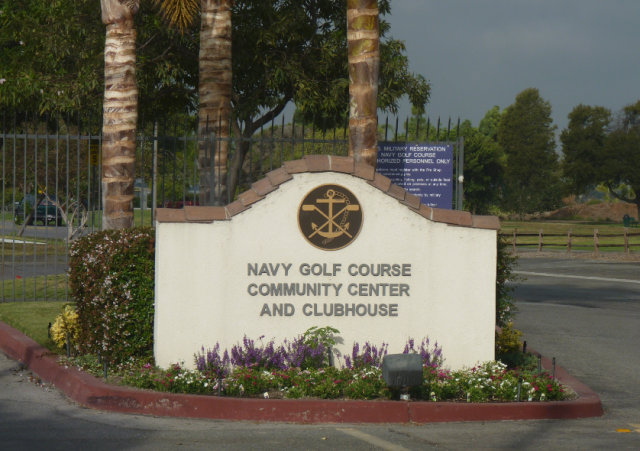 There are two golf courses here. Aptly named Destroyer and Cruiser. The destroyer is a regulation 18 hole (par 72) golf course. The cruiser is a shorter 9 hole executive course. This review is on the "cruiser" course. Although these courses are at the Navy base, public can play. Military personnel get heavily discounted rates. The rates above are for the general public. It is my understanding that the rate is for 18 holes (playing the 9 holes twice) and includes an electric cart. If you walk or just play 9, it is the same rate. But you may want to verify. They have a very nice clubhouse here and the staff were friendly and helpful.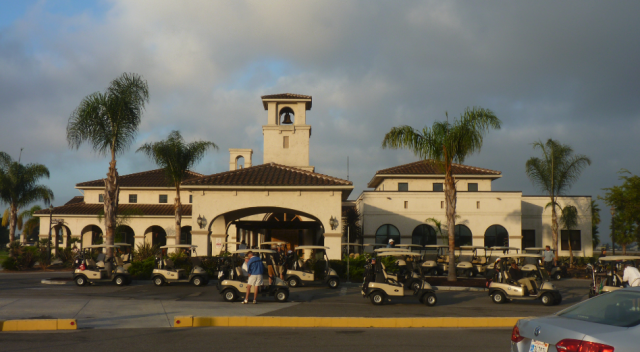 When I arrived to play there were a lot of people around. Also I could not help but notice that I was the only person under the age of 60. I believe that this course is popular with veterans. All of the people however seemed to head out to play at the "Destroyer" course. The "Cruiser" course was nice and quiet, with few people out there. I played my 9 hole round without hindrance and completed it in under and hour and a half.

The course has four short par 4 holes and five par 3 holes. The longest hole is 353 yards. I decided to walk the course and did not use a cart. I think I may have been the only person on the course walking, which confirms my earlier statement that the green fee included the cost of the cart. You play hole 1, then there is a lengthy walk – may be 1/4 mile before you get to the rest of the course. You then take the same walk back to play hole 9 and finish the round. The course is at the bottom of the runway at the Navy base. But I don't think it is an active airbase. There were no aircraft or aircraft noise around. The course was very quiet in terms of noise and tranquil. There was no traffic noise whatsoever and it was very peaceful. Unlike a lot of courses in the area which seem to be built next to busy roads or highways.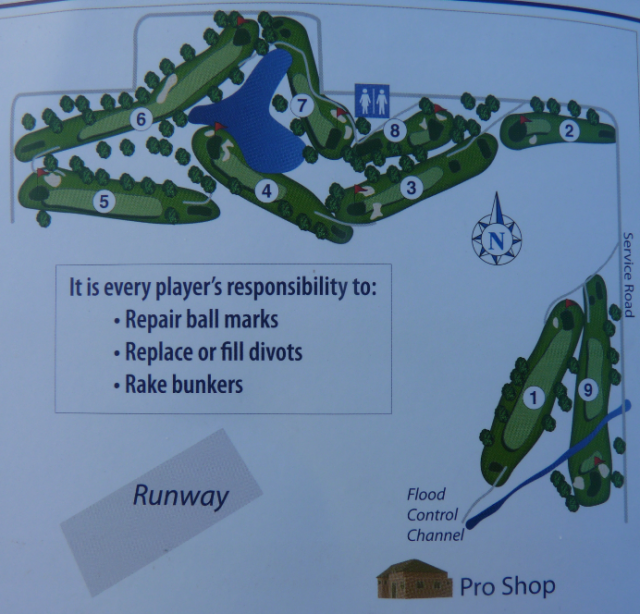 There were bunkers sprinkled throughout the course. Although there is an area of water marked on the scorecard, it is more like an area of dense brush and woodland. I particularly enjoyed playing hole 8. It is a 113 yard, par 3 hole. The green is elevated and has a big deep bunker along the face of the green. When playing holes 1 and 9 you have to contend with a deep creek (containing a small stream of water) which runs through the holes.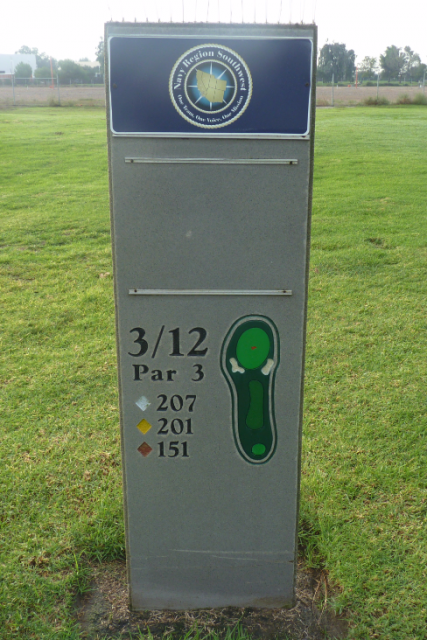 The course was in great condition. They were aerating the greens, but they still looked good. The grass was well watered and the greens were large. You tee of grass, not mats and the tee boxes were also in really nice shape.
Richie says… "A really nice executive golf course. It had a relaxing/ peaceful vibe and was great to play. I found this Cruiser course one of the better 9 hole golf courses out there. If you are active or retired military it will be great value."
Hole by Hole
Hole 1 – 295 yards (par 4)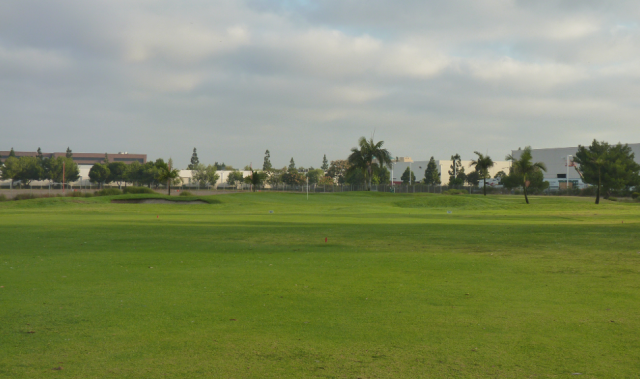 Hole 1 – 2nd shot (100 yards out)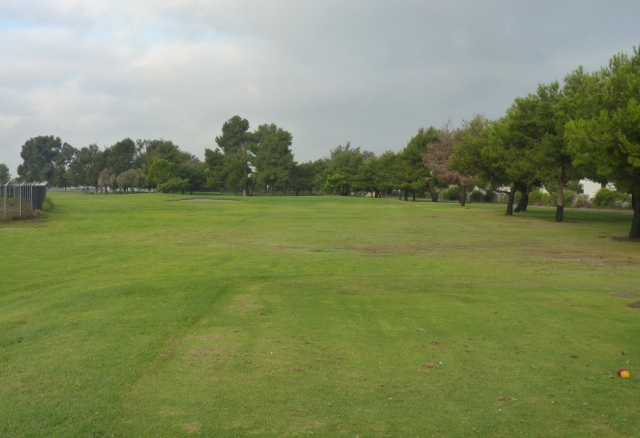 Hole 2 – 153 yards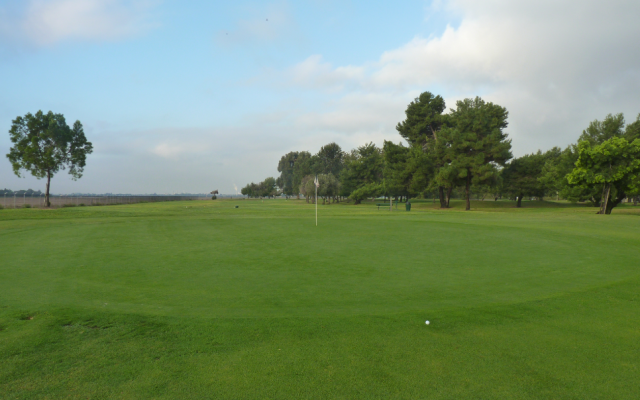 Hole 2 – green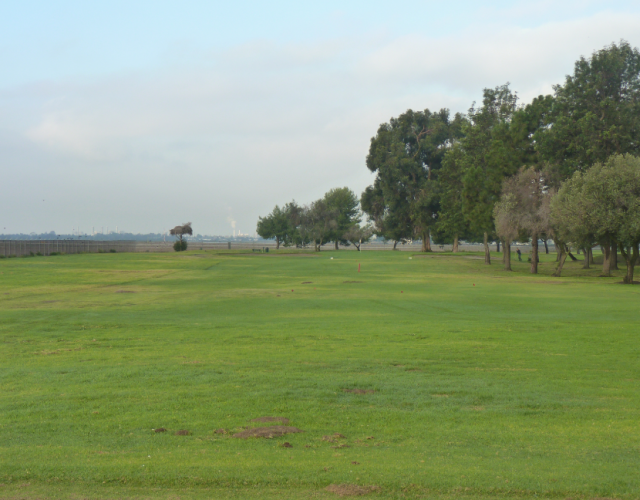 Hole 3 – 207 yards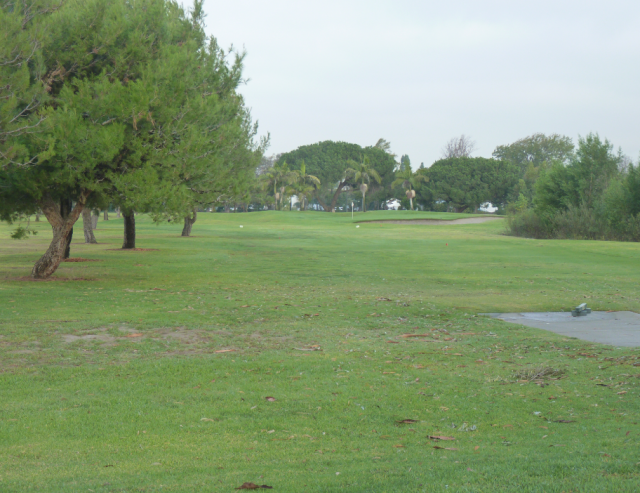 Hole 4 – 213 yards
Hole 5 – 232 yards (par 4)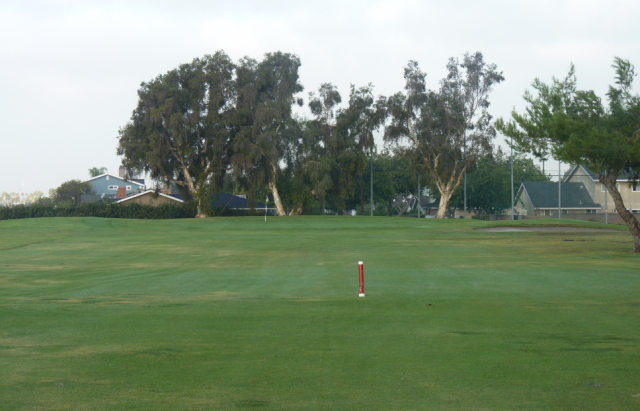 Hole 5 – 2nd shot (110 yards out)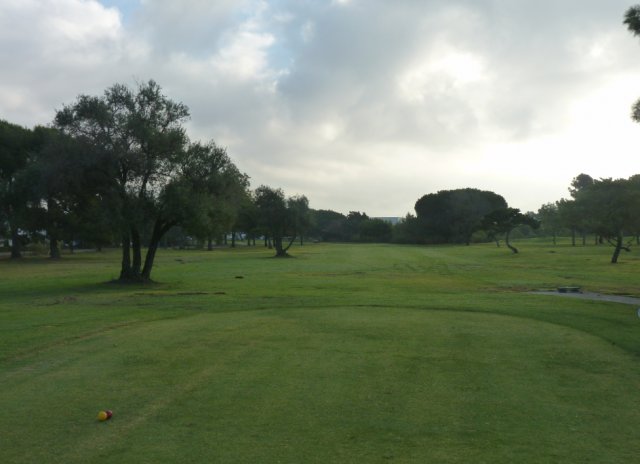 Hole 6 – 353 yards (par 4)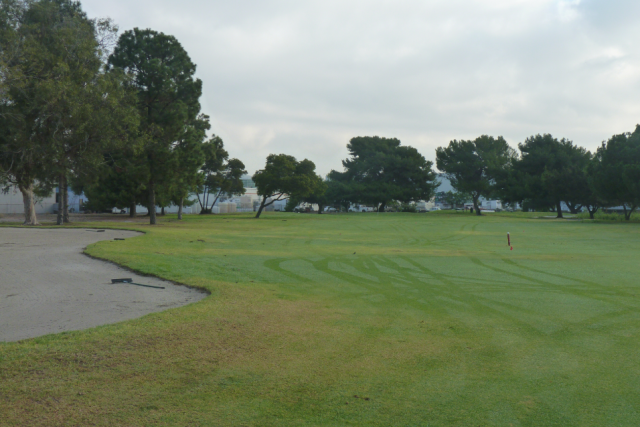 Hole 6 – 2nd shot (120 yards out)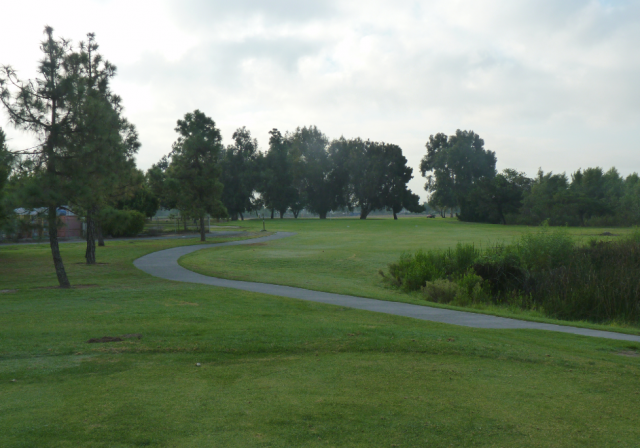 Hole 7 – 174 yards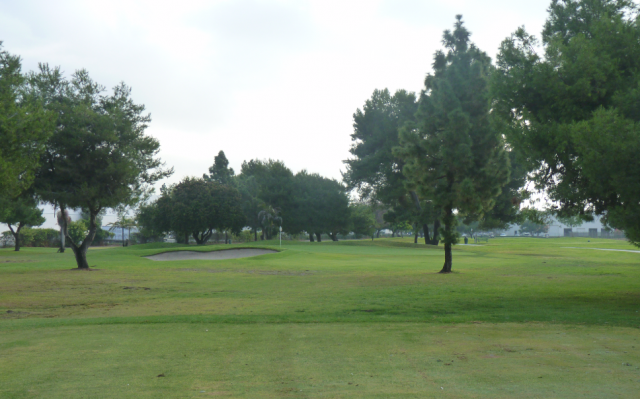 Hole 8 – 113 yards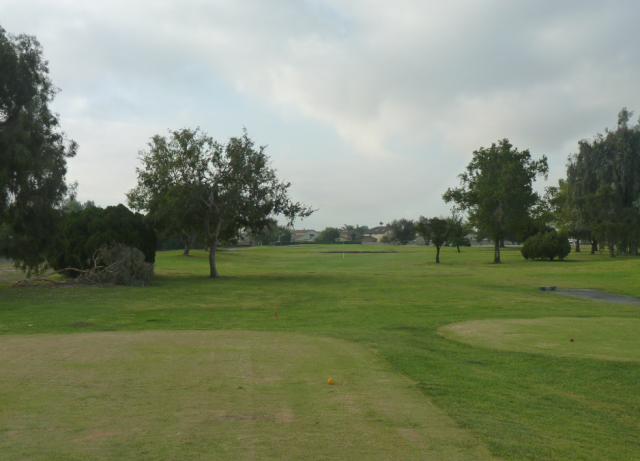 Hole 9 – 280 yards (par 4)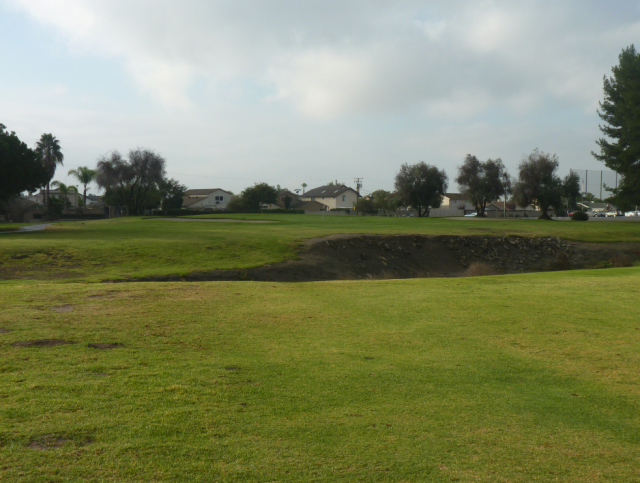 Hole 9 – 2nd shot (100 yards out)