13100 Eldridge Street
Sylmar, CA 91342
(818) 367-6157
18 holes (par 62)
Yardage: 4,496 yards
Hours: sunrise to sunset, 7 days a week
Green fees: Weekdays $23, $30.25 on weekends and holidays
El Cariso is a 18 hole executive golf course located in Sylmar, CA and is a County of Los Angeles operated golf course. The course is off Hubbard Street and is next to the Mission College campus. There is adequate parking and in addition to the course, there is a driving range, putting green and a bar/ grill.

As it is a county course there are no cheap tee times available on third party websites. However if you play after 2pm you can get twilight rates. I went on a weekday afternoon and with the cart it was just $23. Which I consider decent value for the golf you get. The course had a fair amount of people playing, but it was not crazy busy. Off peak it would take about 2.5 to 3 hours to play a round. Due to the location it can get very hot in the summer. So if you play in summer months I would recommend paying the extra for an electric cart, rather than walking.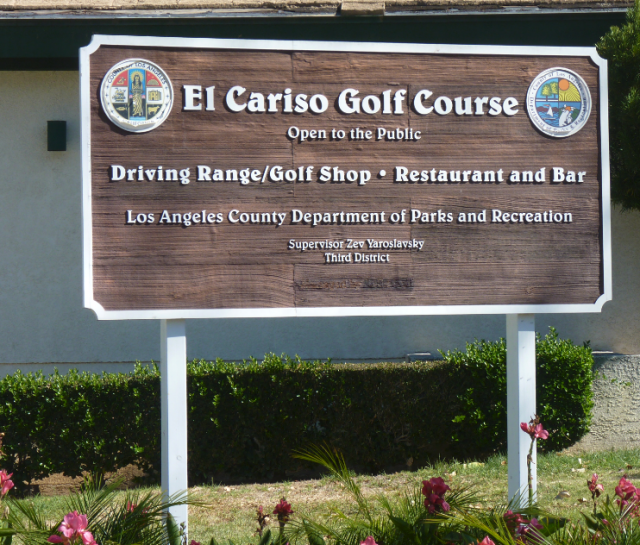 In terms of design the course kind of had it all. There is water, sand and holes with elevation changes. It has an interesting course design with a good mixture of hole lengths. You will get to use all of your clubs in the bag. A couple of holes of note are hole 7 – 344 yard par 4 with water down the right and hole 11. Hole 11 is a par 3, 150 yard hole where the green is considerably lower than the tee box. You hit off the side of the mountain and then drive down to play this green and hole 12. You then drive back up to the rest of the golf course. Those who know me or follow my reviews will know that I love elevation changes in course design.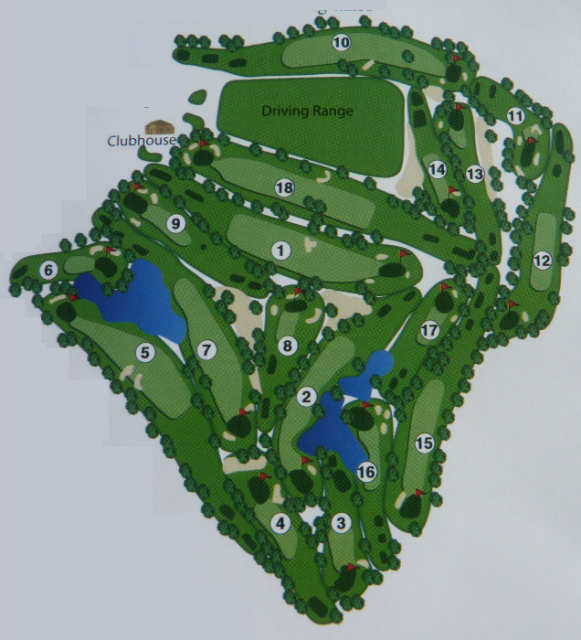 The longest hole on the card is 400 yards. So you do not have to hit like Tiger Woods to play here. Also when I played each of the tees were brought forward about 30-40 yards, so the course played even shorter. I am not sure exactly why that was as the back tees were not under maintenance.  The course was very quiet in terms of sound and tranquil. There is no traffic noise and you have the backdrop of the mountains. Which kind of reminded me a little of the setting at Altadena. Although in terms of course condition El Cariso is light years ahead of Altadena.
The greens are large and run well and smoothly, although a little on the quick side when I played. The sand in the bunkers is typical muni -grade. Nothing great but you can get out of them. All of the bunkers seemed shallow with no real deep ones out on the course. The course overall was in good, but not great condition. I found there was a lack of signage and it was tough to navigate the course at times. Not all of the tee boxes were marked – may be about a third were (if that many). I managed to stumble my way around by using the flags. Knowing that they go in a red, white and blue order.
The course itself is a nice 18 hole executive course. It is up there with Scholl Canyon, Vista Valencia and Westchester. However overall Scholl Cayon and Vista Valencia are more polished and enjoyable to play.
Richie says… "Nice golf course. I liked the design and it was fun to play. If I were looking to play 18 holes of executive style golf, I would rather go to Scholl Canyon. It has more of a wow factor. Moving forward I hope they post more signage and replace the damaged/ missing signs."
Hole by Hole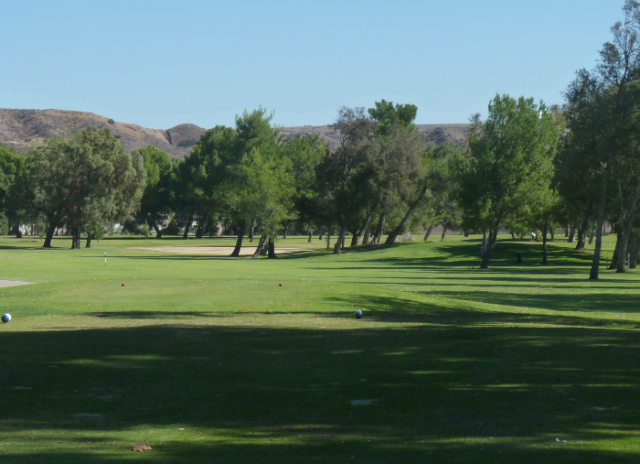 Hole 1 – 356 yards (par 4)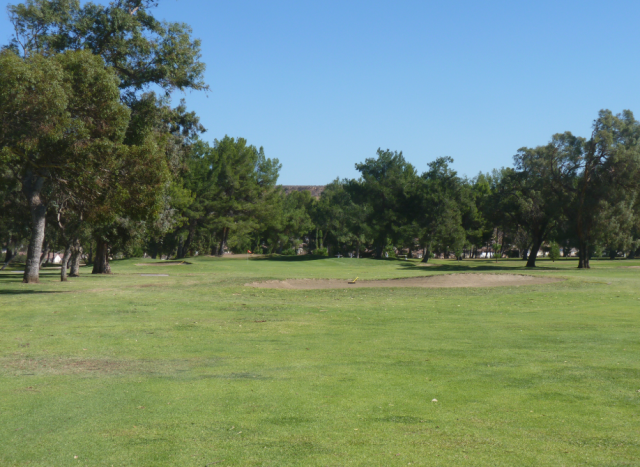 Hole 1 – 2nd shot (100 yards out)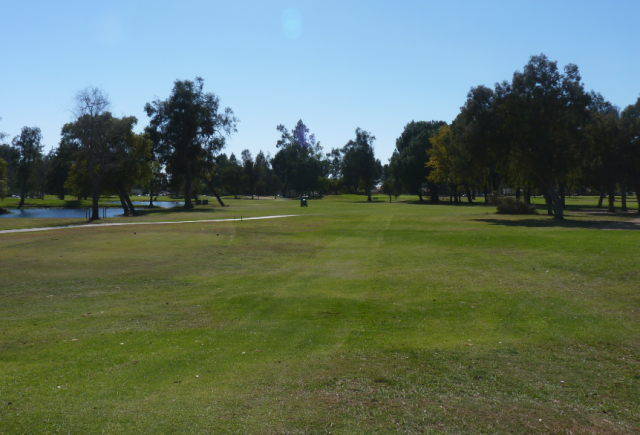 Hole 2 – 346 yards (par 4)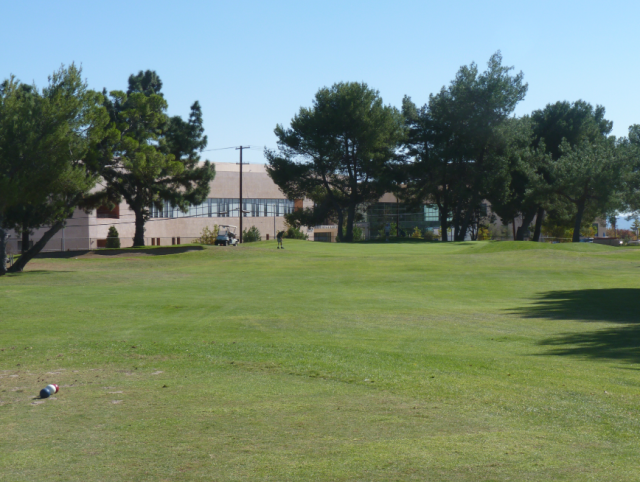 Hole 3 – 155 yards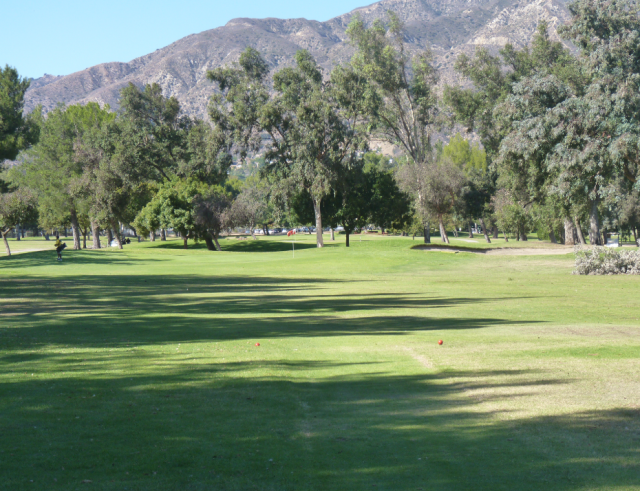 Hole 4 – 193 yards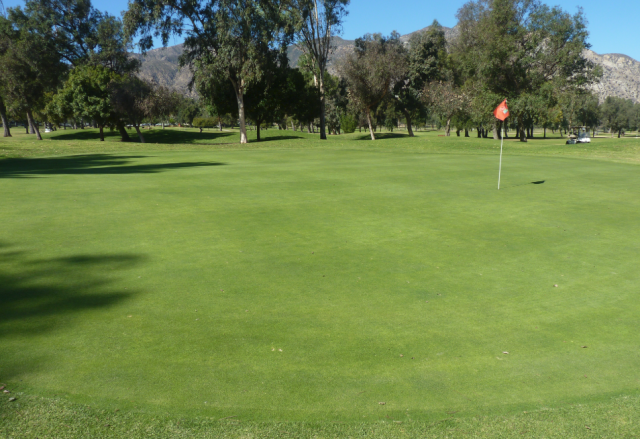 Hole 4 – green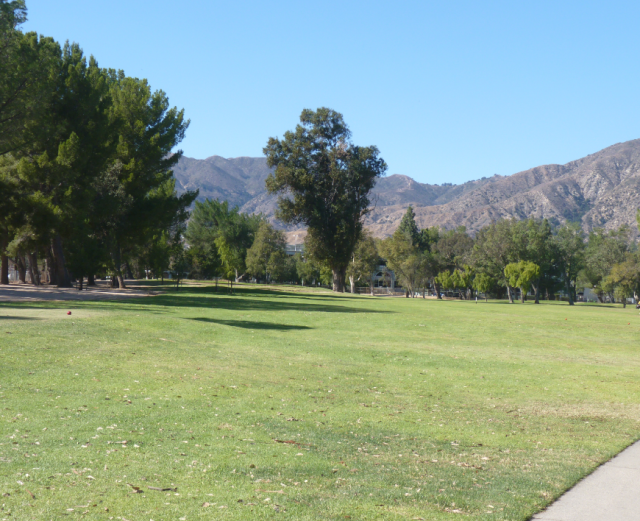 Hole 5 – 405 yards (par 4)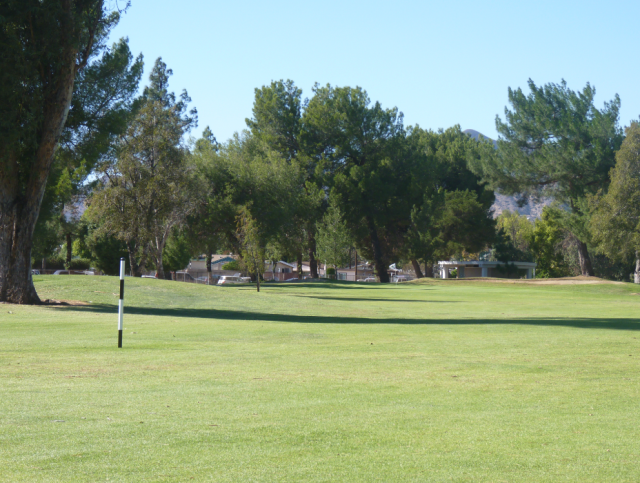 Hole 5 – 2nd shot (110 yards out)
Hole 6 – 129 yards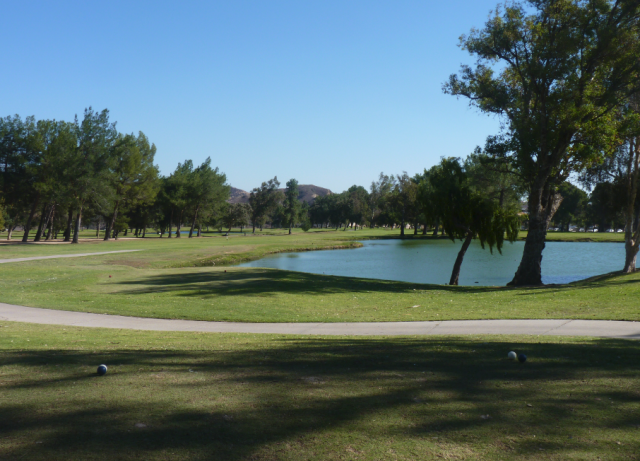 Hole 7 – 344 yards (par 4)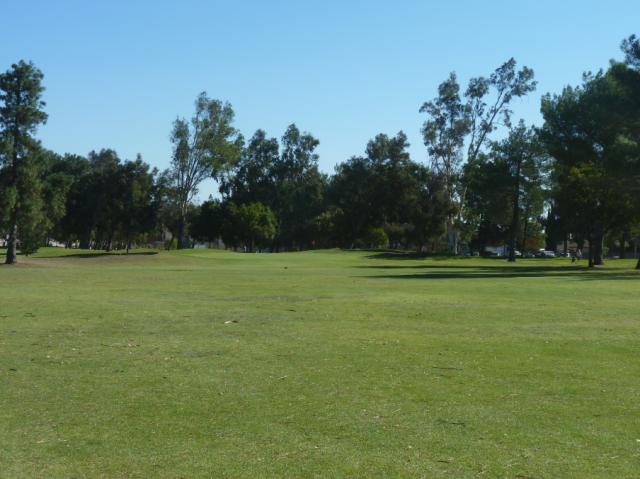 Hole 7 – 2nd shot (120 yards out)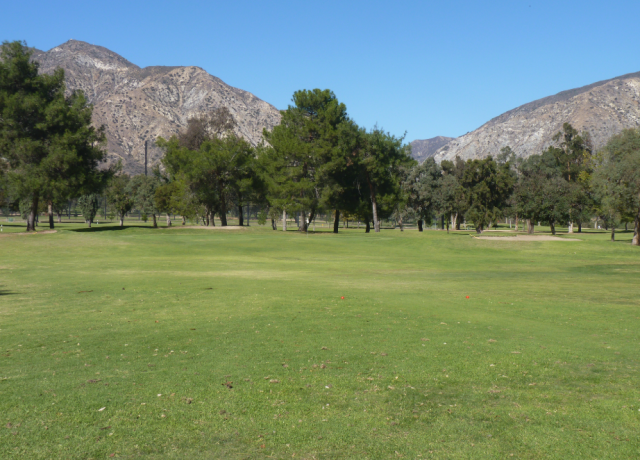 Hole 8 – 136 yards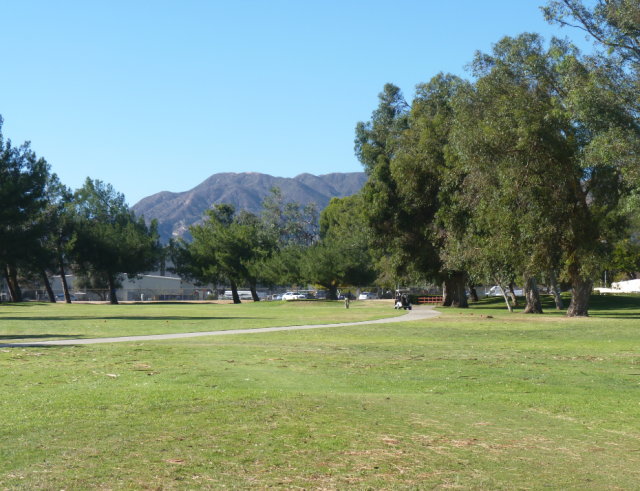 Hole 9 – 221 yards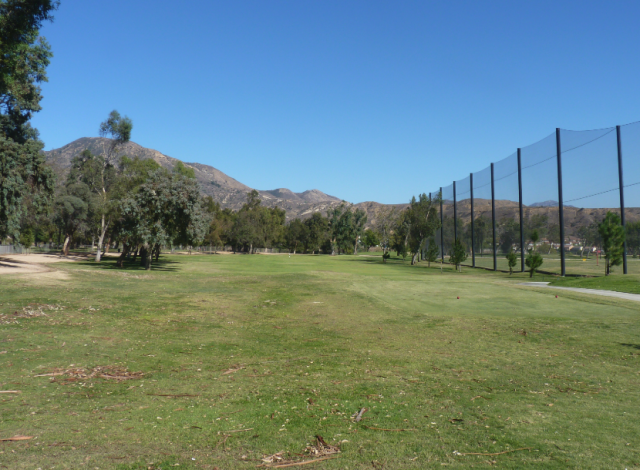 Hole 10 – 356 yards (par 4)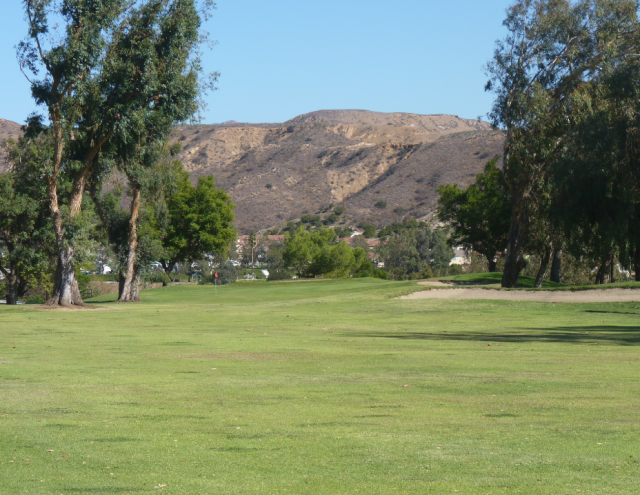 Hole 10 – 2nd shot (150 yards out)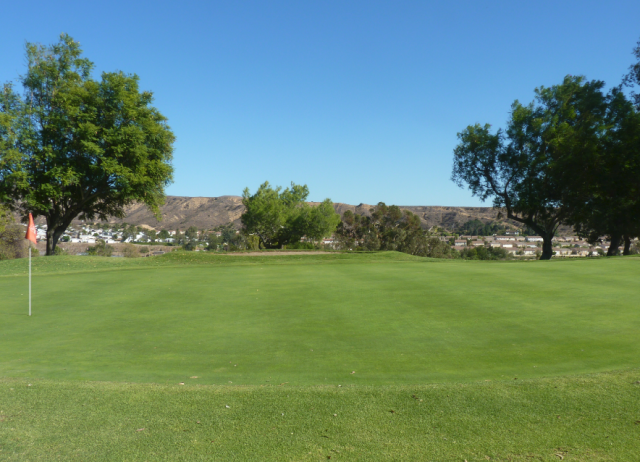 Hole 10 – green
Hole 11- 150 yards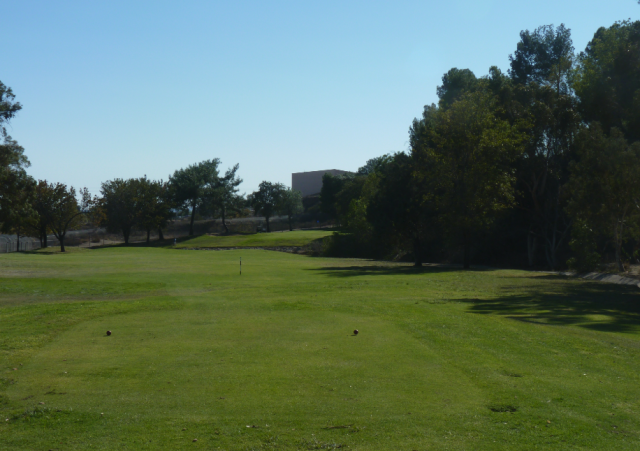 Hole 12 – 295 yards (par 4)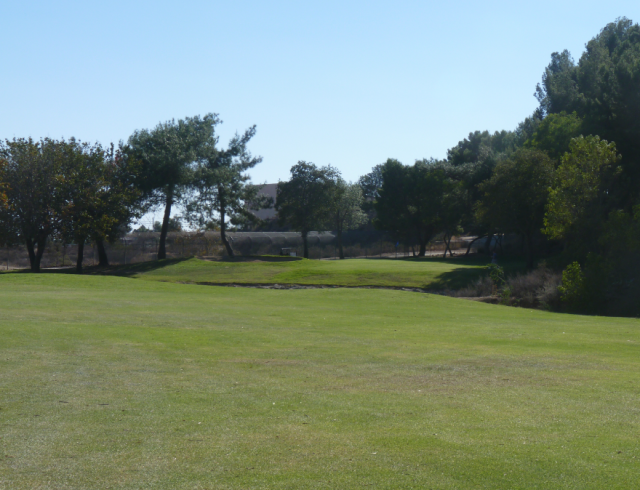 Hole 12 – 2nd shot (120 yards out)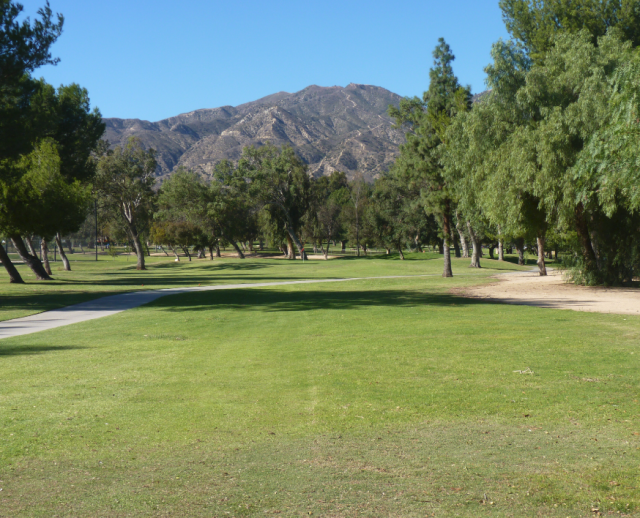 Hole 13 – 190 yards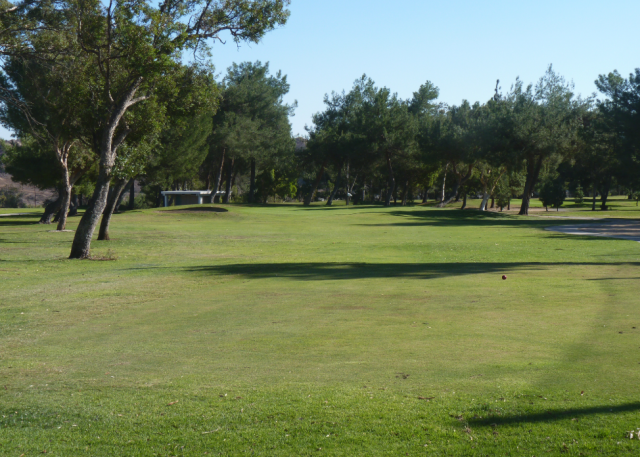 Hole 14 – 179 yards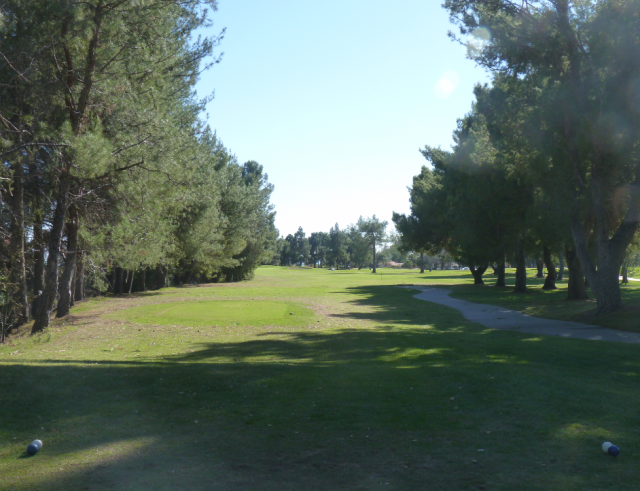 Hole 15 – 330 yards (par 4)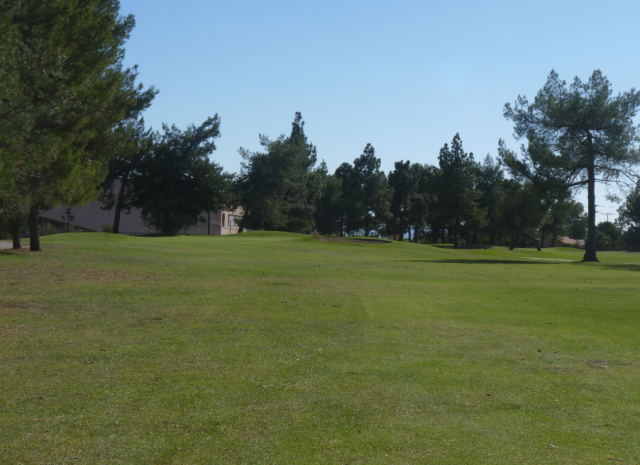 Hole 15 – 2nd shot (130 yards out)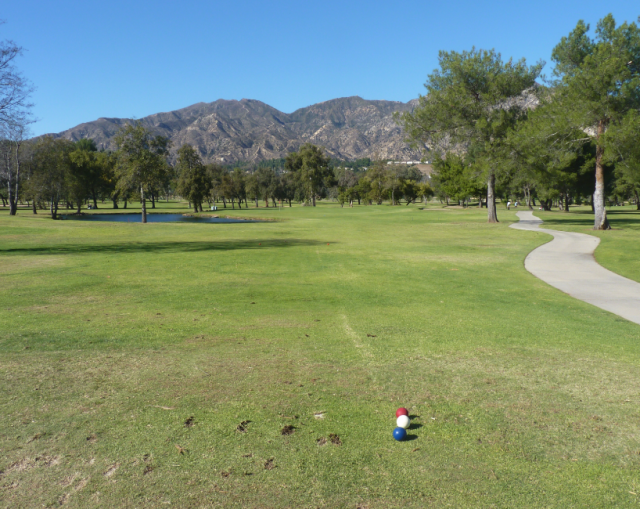 Hole 16 – 176 yards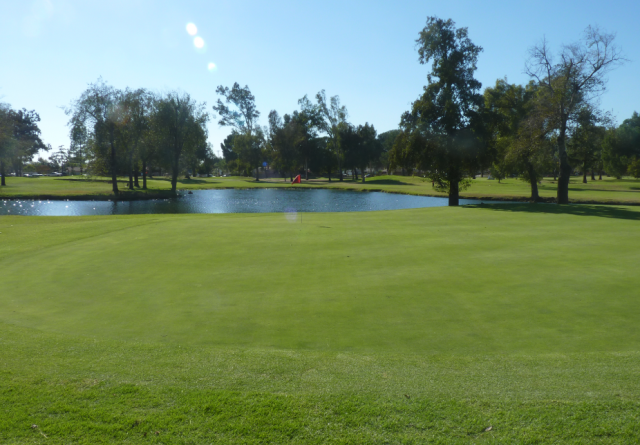 Hole 16 – green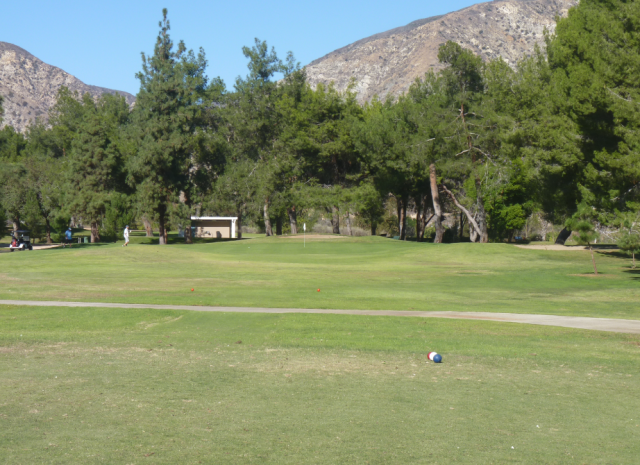 Hole 17 – 140 yards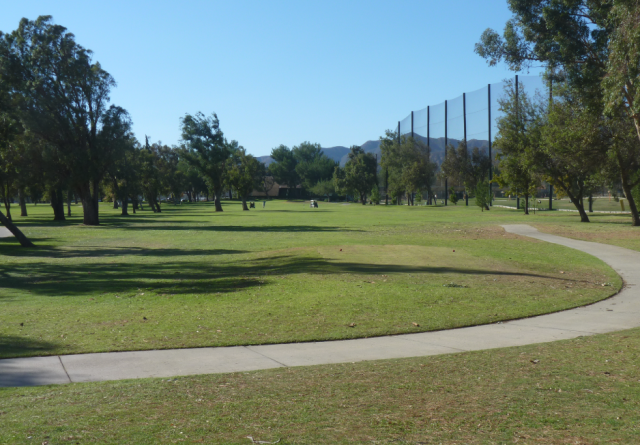 Hole 18 – 395 yards (par 4)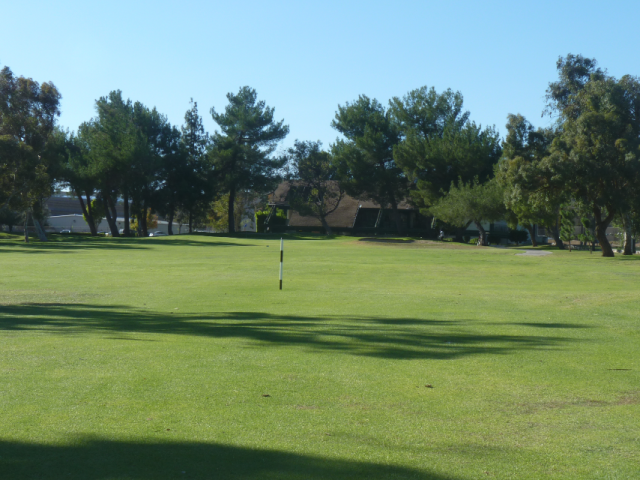 Hole 18 – 2nd shot (140 yards out)