Address:
16400 S. Prairie Ave
Lawndale, CA 90260 (310)217-9915
Number of Holes:
18
Par:
54
Yardage:
(2,252 yards)
Course Hours:
Sunrise-sunset

Greens Fees:
Weekdays $13
Weekends $16.25
| | |
| --- | --- |
| Course Condition: | 2.5 out of 5 |
| Course Design: | 2.5 out of 5 |
| Overall Rating: | 3 out of 5 |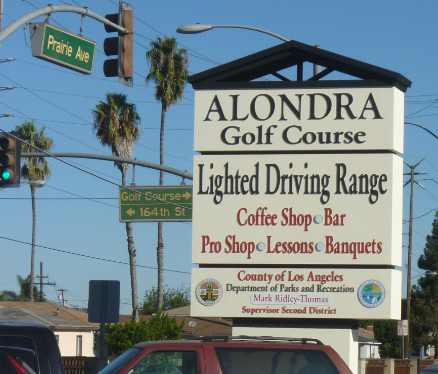 There are two 18 hole golf courses at Alondra. There is a regulation par 72 course and a par 54 (par 3) golf course. This review is of the par 3 golf course. The course is located off Redondo Beach Blvd., just east of Manhattan/ Redondo Beach and on the east side of the 405 freeway. Also at the location is a lit driving range.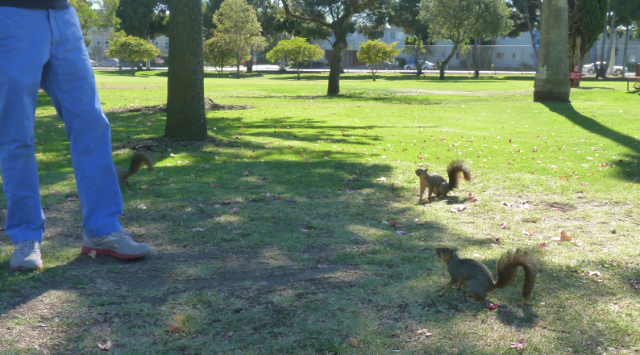 Alondra is a County of Los Angeles golf course. From my travels I have found sub-par conditions at these County courses (Altadena comes to mind!). For whatever reason the City of Los Angeles courses seem to be far superior. Alondra's condition was nothing more than average. On the front nine holes there were large areas of mud. This improved on the back nine. I think this may be due to the shade of the trees which were not allowing the sun to dry up the ground.  But also bare in mind that it has not rained here for a good 3+ months, so it must be due to over-watering. You hit off mats and no tees are provided. You can also tee off from the grass and there are areas next to the mat where you can do this.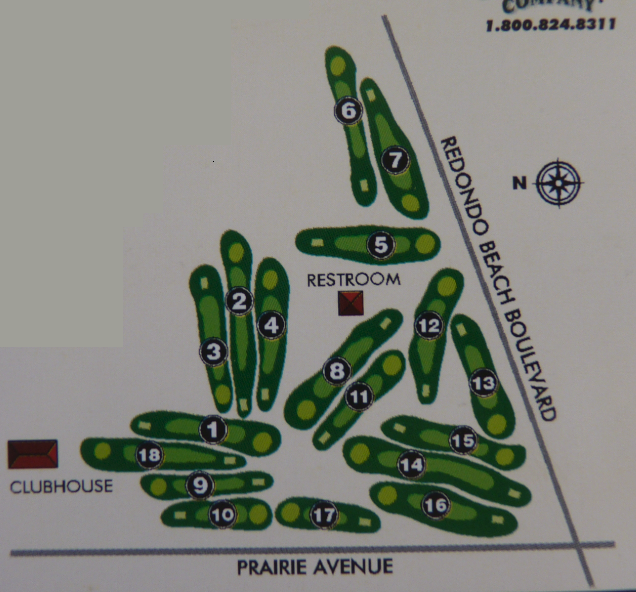 The course design is somewhat boring. All of the holes are flat, straight and generic. Most of the holes were around the 100 yard mark. Hole 2 was the longest hole on the course at 180 yards. The only holes which do stand out are holes 9, 10 and 18 where there is marginal elevation changes which adds some interest. There are may be three to four shallow bunkers on the course. Other than that the only hazards are the trees. The holes are very close together, but when I played we had no issues of stray shots coming across onto our hole.


The greens are really small – some of the smallest out there. Which make it a challenge to hit GIR. There are breaks and slight slopes on some greens. The greens overall were not in good condition. They did not run smoothly. The grass was uneven and some greens had large patches of dirt with no grass.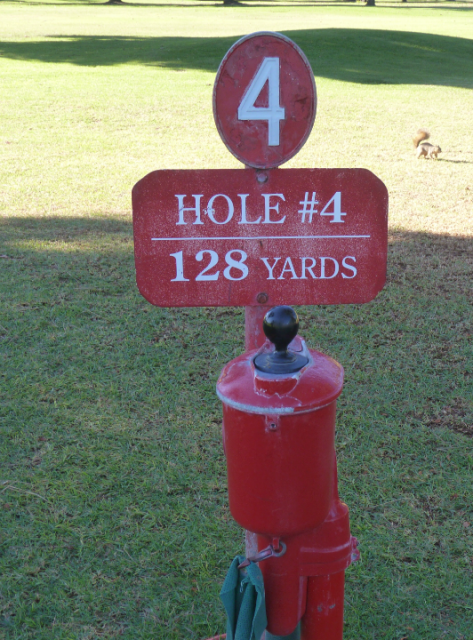 The pace of play was decent once we got going. It took us about 2.5 hours to complete the 18 holes on a Sunday morning. There is no need to book a tee time for this course, you can just show up and play. The price was about average for 18 holes – $16.25 at the weekend. Note, they take cash only!

Richie says… "I found the course a little boring and not in the best shape. There are better options in the local area, such as the Marriott at Manhattan Beach. This course kind of reminds me a little of Rancho Park."

Chris says… "Remember to bring your galoshes, because it is muddy out here. However the back nine was nicer manicured than the front. If I was in the area I would play it again, but I wouldn't go out of my way."


Hole by Hole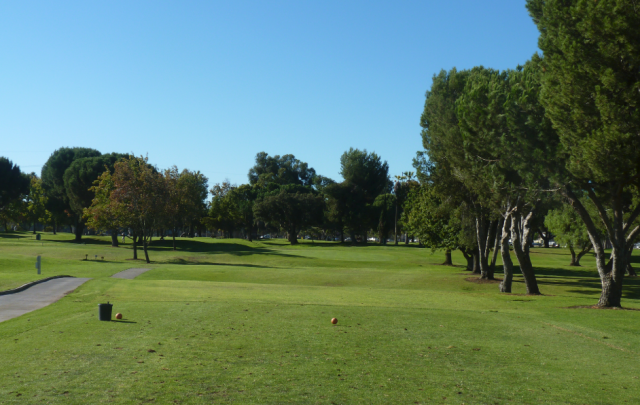 Hole 1 – 120 yards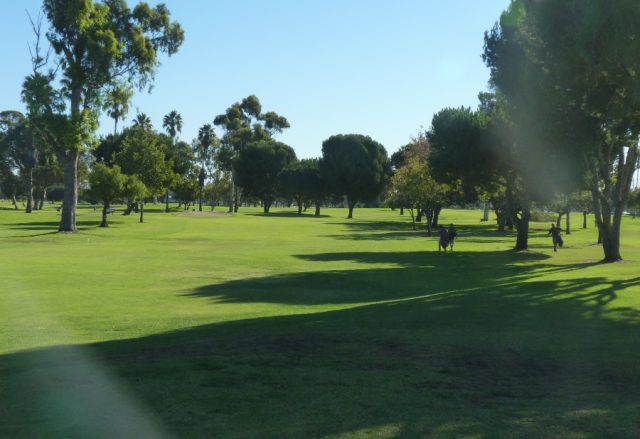 Hole 2 – 180 yards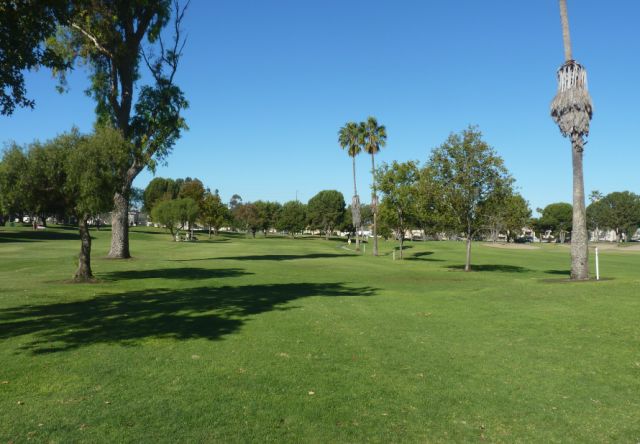 Hole 3 – 127 yards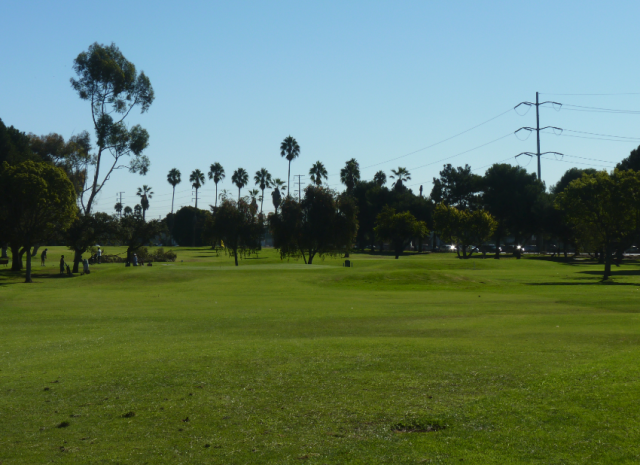 Hole 4 – 128 yards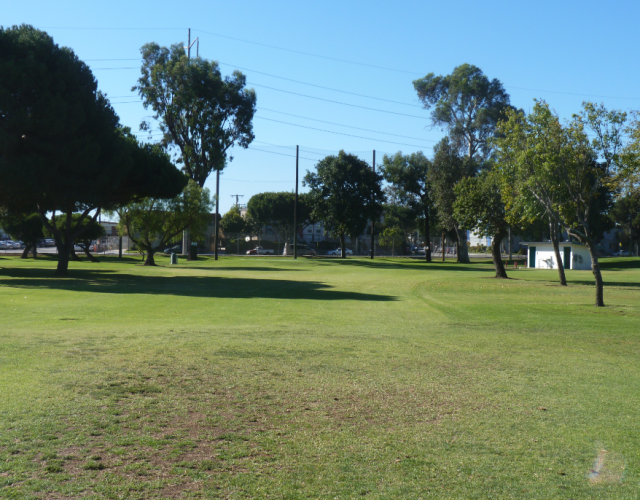 Hole 5 – 101 yards
Hole 6 – 130 yards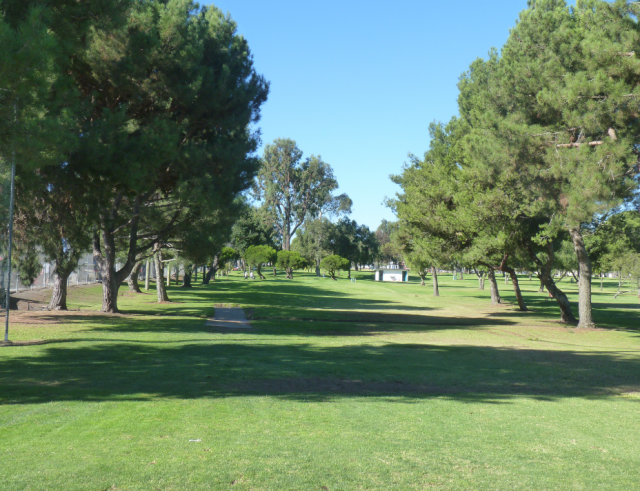 Hole 7 – 112 yards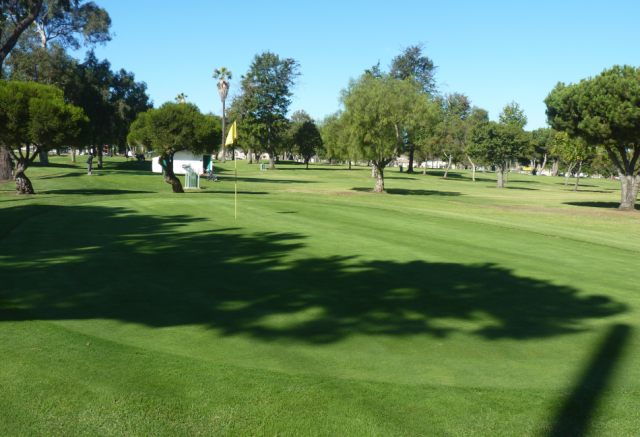 Hole 7 – green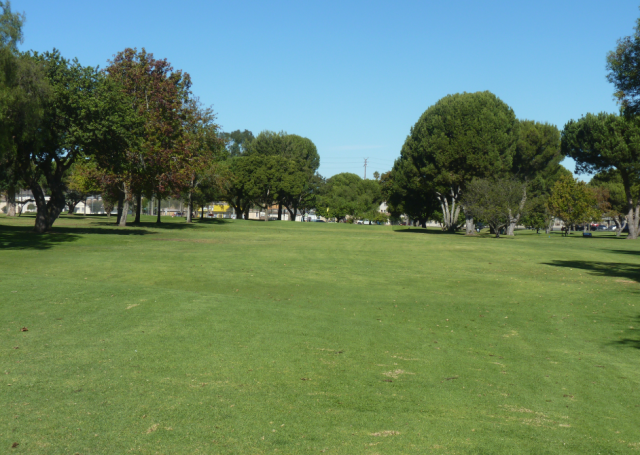 Hole 8 – 141 yards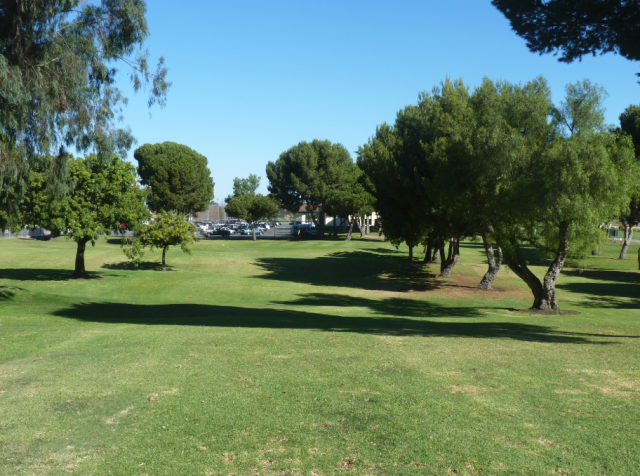 Hole 9 – 110 yards
Hole 10 – 110 yards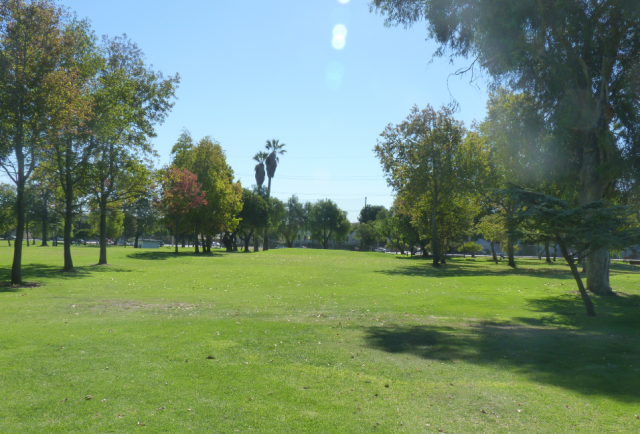 Hole 11 – 107 yards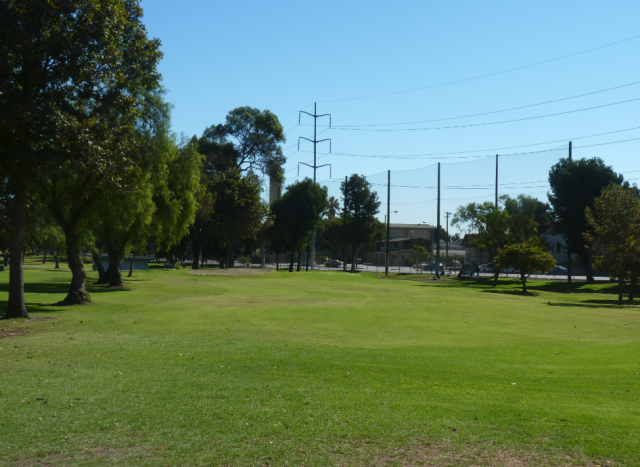 Hole 12 – 102 yards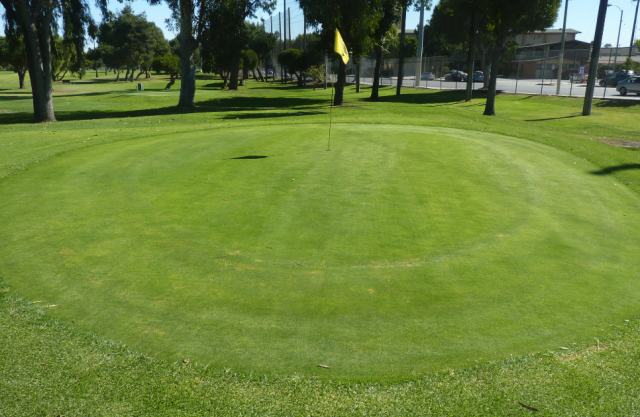 Hole 12 – green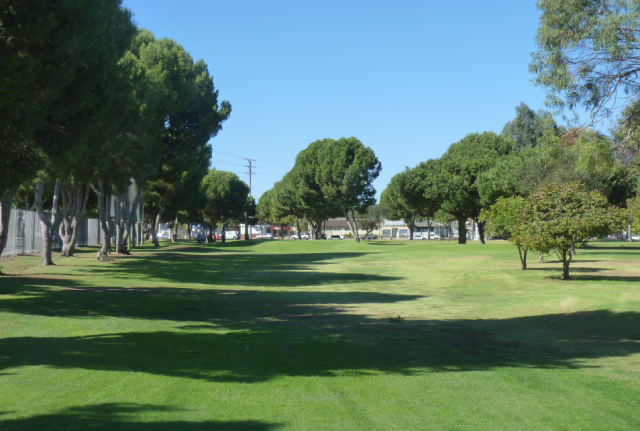 Hole 13 – 118 yards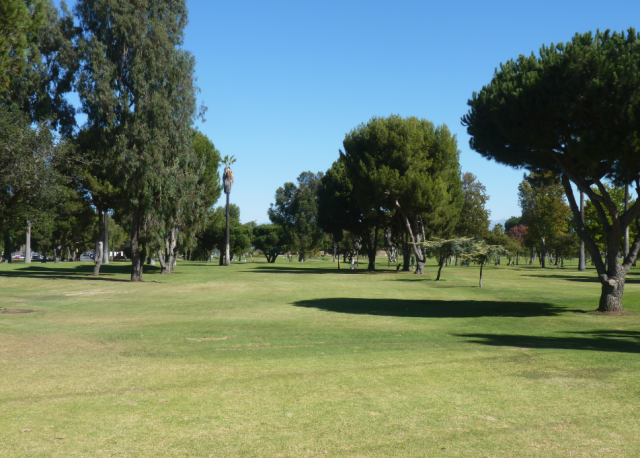 Hole 14 – 165 yards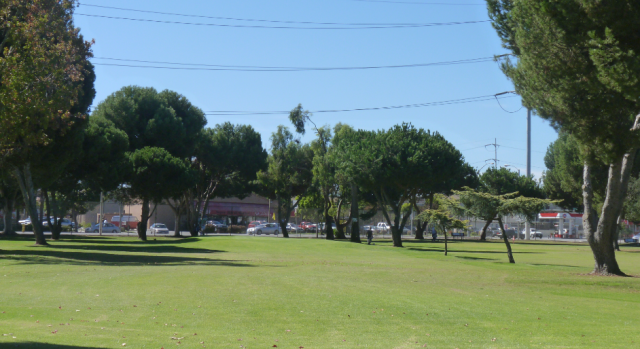 Hole 15 – 104 yards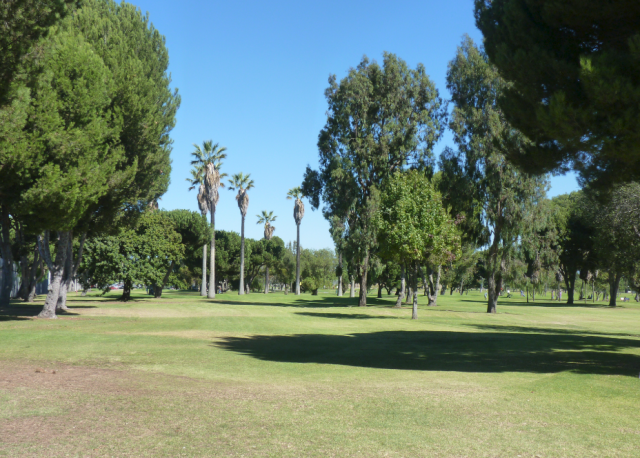 Hole 16 – 123 yards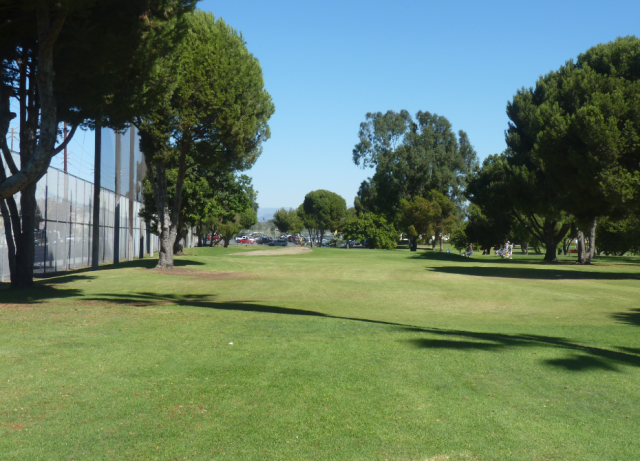 Hole 17 – 97 yards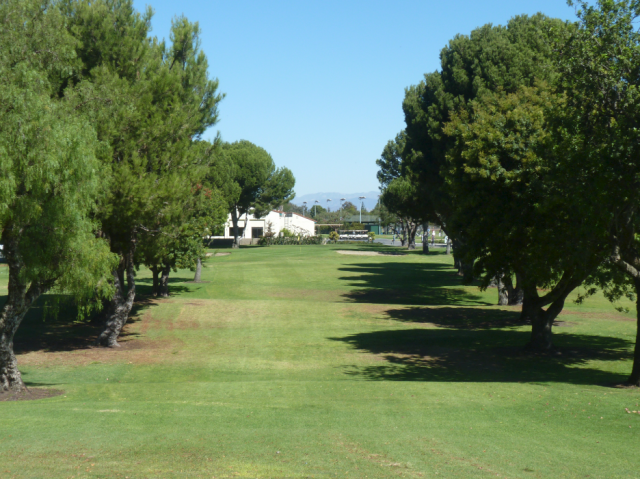 Hole 18 – 146 yards